 Villas in Lanzarote
Discover the advantages of booking through our website and get up to a 10% DISCOUNT already included in the rate
OFFICIAL WEBSITE – BEST PRICE GUARANTEED
Book without intermediaries
Discover the best offers of Villas in Lanzarote
Do not stay at home in advance and book now your Holidays in Playa Blanca, Lanzarote (Islands
Canary Islands)
¡OFFER!
VILLA TYPE A
7 days in our splendid Villa Type A + Rental car from:
€ 1.945

SEE OFFER →
¡OFFER!
VILLA TYPE B
7 days in our splendid Villa Type B + Rental car from:
€ 1.876

SEE OFFER →
Welcome to
Villas Mamma Mia
The Mamma Mia Villas in Lanzarote are located near the well-established Marina Rubicón, the Three Bedroom Villa is well located near elegant boutiques and Restaurants facing the sea.
Enjoy the Temperate climate of the Canary Islands in the Pool Terrace with hammocks of Designs and a private and heated pool, To enjoy your holidays under the Sun of our Magic Island.
Vllas Mamma Mia
Vllas Mamma Mia
TYPE B
SEE AVAILABILITY →




FIND YOUR FLIGHT







CAR PACKAGES + VILLA




ONLINE BOOKING

0
EXCELENT
☆☆☆☆☆ 4/5
74 Good for getting around on foot
Rank: 74 out of 100
56
Restaurants
within a radius of 1 km
17
Attractions
within a radius of 1 km
LOCATION
☆☆☆☆☆ 4/5
CLEANING
☆☆☆☆☆ 5/5
SERVICE
☆☆☆☆☆ 5/5
QUALITY-PRICE RATIO
☆☆☆☆☆ 4/5
The Villa is very comfortable. Large dining room, very good kitchen with air conditioning and dishwasher. And its heated pool in the winter. Near Restaurant and Leisure Areas a few meters from Puerto Deportivo Rubicón.
ThomasI would definitely return
We live it all. Maria, the hostess, was excellent and the fact that we came up with a number of lovely gifts like wine, chocolates, fruit and even two gift baskets of toiletries, was delightful.
SimonWe live it all
The Villas with a location is great to go to the marina and Playa Blanca. The pool was clean and having the pool heated in March was excellent. Lots of tableware available to use.
Lia SWe recommend it without hesitation
The essence of design with an Atlantic soul
By
Villas Mamma Mia
……….
Live the best experiences
The Villas Mamma Mia is designed at its entrance with the volcanic stones of our Island of Lanzarote par excellence the memory of our Sculptor Cesar Manrique.
Offering our clients the Welcome in the Interior design of the Villas a magic of Colors and design in Our Dining Table and with its best views of the Pool and Terrace with furniture where they can enjoy
and make A Great Spanish Barbecue to Grill the fish by Esencia de Lanzarote from the Fresh Fishermen's Guild (Playa Blanca Pier-Lanzarote)
and Artisan Smoked Salmon from Pueblo Uga.
Lanzarote the magic island of volcanoes
.
Timanfaya National Park
.
Live your experience in Lanzarote with us
Lanzarote, one of the islands of our Canary Archipelago off the coast of West Africa, is known for its warm climate 365 days a year. The beaches and its volcanic landscapes will make you fall in love …
Our rocky landscape of the Timanfaya National Park was created by volcanic eruptions in the 1730s. The Cuevas de los Verdes have caverns formed by an underground river of lava and designed by our prestigious artist "Cesar Manrique".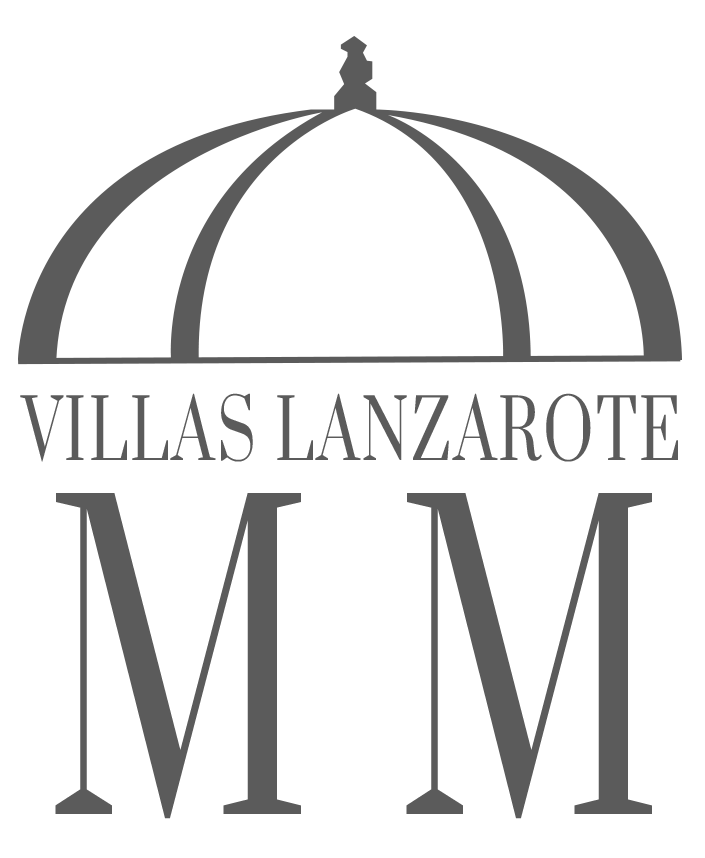 Mamma Mia
VILLAS IN LANZAROTE
The sea that surrounds Lanzarote par excellence with our turquoise beaches and golden sands. Surrounded by the eruptions of our volcanoes where you can enjoy the famous Playa de Papagayos in Playa Blanca and various beaches throughout the island with the best views in our Mirador del Río with the best views of the island of La Graciosa.
https://villasmammamia.com/wp-content/uploads/VID-20200623-WA0000.mp4#t=10