Welcome to
Our island full of volcanoes and exotic beaches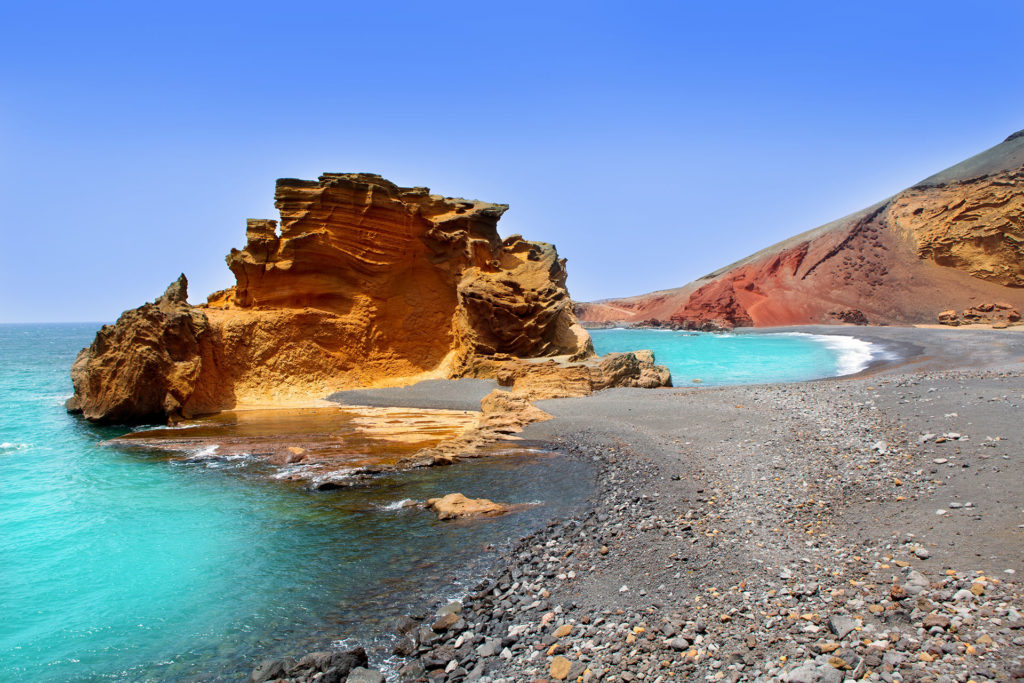 Beaches and natural pools in Lanzarote
The benign climate, with its average annual temperature of 22º C, is also worth mentioning, since it makes Lanzarote the perfect destination for practicing all kinds of outdoor sports.
The beaches of Lanzarote invite visitors to enjoy the sea that bathes the coasts of the island, especially since the average annual temperature of the water is around 19.5º.
In addition to the well-known pleasures of sun and sand, the water also offers fantastic opportunities for enjoying water sports and boat trips due to the excellent weather conditions throughout the year, long hours of sunshine and average temperature. warm from the sea water.
The sea that surrounds Lanzarote is generally calm and welcoming, you can enjoy the numerous beaches that are scattered along the coast.
Beaches in Lanzarote that we recommend:
Golden Sand.
Stone.
White Sand.
Zone.
Arrecife.
Costa Teguise.
Haría.
La Graciosa.
Playa Blanca.
Puerto del Carmen.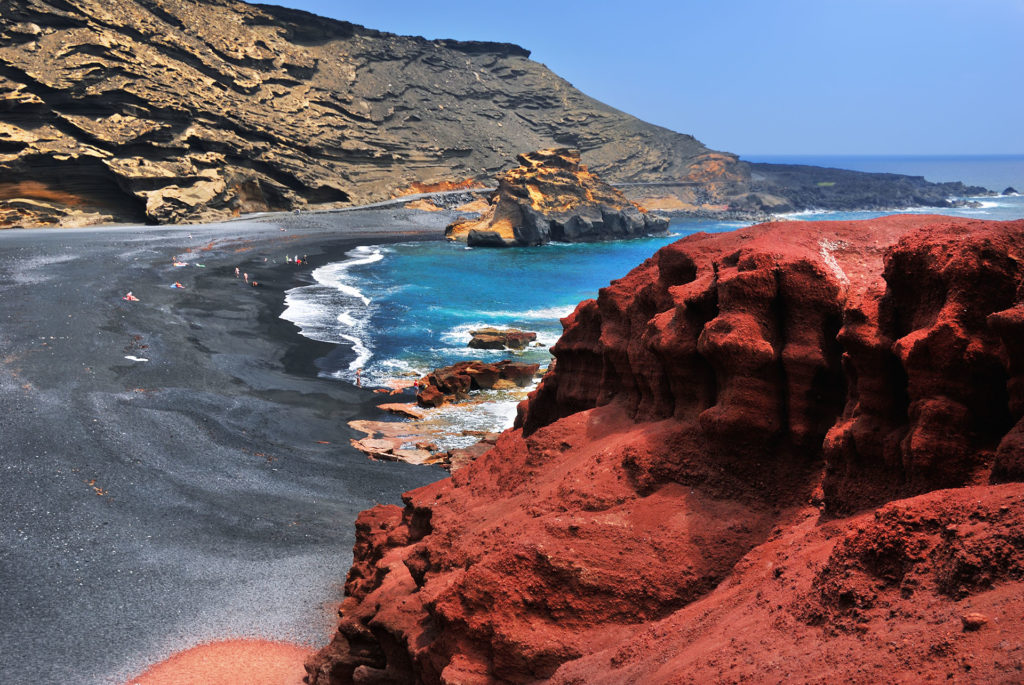 .
Lanzarote is different from other sun and sea destinations. It is an island where nature and art prevail, a place where people are as warm as they are active and proud. Where food tastes like land and sea, where the essence of the island leaves a mark on your soul long after you leave. That is the Lanzarote effect.
It is the southernmost island of the Canary archipelago. Although it does not cover more than 800 square kilometers, it offers surprisingly diverse landscapes. The legacy of the volcanic eruptions that took place in the 18th and 19th centuries is a spectacular scene of unique shape and beauty. Beside the unexpected landscapes made up of volcanic caves, lava lakes and craters, there are golden sand beaches and clear waters.
What to see in Lanzarote:
The island of Lanzarote is full of places that will leave you speechless. Places with shapes, colors and characteristics so special that you will not be able to see them anywhere else in the world. Nature, peoples,
monuments, beaches, culture and excellent gastronomy, are some of the ingredients that will make you enjoy your visit to the fullest and
in love with this fantastic island.
Yes, Lanzarote has everything you need to spend some fantastic days in it. And also, a very pleasant climate throughout
year! Can you ask for more?
Are you already determined to visit Lanzarote? Well now find out what things
Must see and do on this wonderful island.
.
.
These are the 12 things you must see and do in Lanzarote:
Feel the warmth of Timanfaya.
Enter Jameos del Agua.
Surf at Famara Beach.
Discover the vineyards of La Geria.
Lean out to La Graciosa.
Visit the Cactus Garden.
Contemplate the Laguna de los Ciclos.
Admire the strength of the Ocean in Los Hervideros.
Enter the crater of El Cuervo Volcano.
Enjoy a sunset at Playa de Papagayo.
Dazzle with the colors of the Salinas del
Janubio.
Learn about the island's customs at the Museum El Patio Farm.